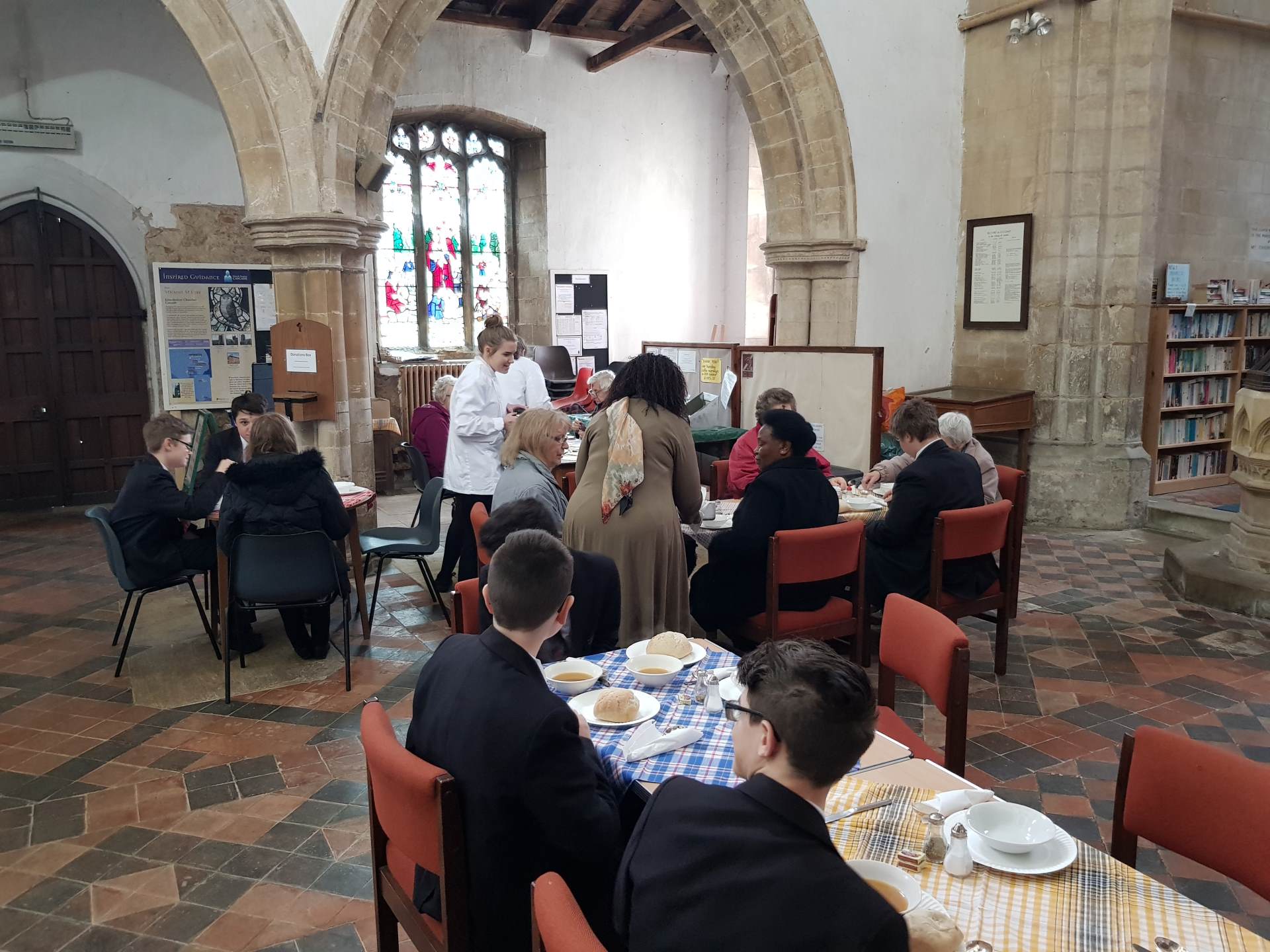 The Story of William Lovell
William Lovell was a local landowner who was deeply moved by the teachings of Christianity. Inspired by parables such as The Good Samaritan and the charitable work of the local St. Luke's Church, he selflessly bestowed his cherished land upon the church in 1678 in order to educate the children of Stickney because he believed that all children had the right to an education. This act ensured the eternal flourishing of Christian education, welcoming people of all faiths and none. His legacy became a beacon of enlightenment, illuminating hearts and minds for generations to come.
Vision and Values
At William Lovell Church of England Academy, we strive to create an inclusive atmosphere with a family-feel, where strength of character goes hand in hand with academic achievement.
Every person is valued within our school. We empower and challenge all, encouraging and building one another up to become the best version of themselves. Our aim is for all pupils to have the widest possible life choices and we hope to inspire every member of the community to have a positive impact on the world around them. We trust that they have the power to make a difference.
Our vision is underpinned by the following references within biblical stories;
"Therefore encourage one another and build one another up, just as you are doing.

"

Thessalonians 5:11

"The smallest of all seeds, when it has grown, is the greatest of shrubs and becomes a tree, so that the birds of the air come and make nests in its branches."

Matthew 13:32
Our Vision at William Lovell is underpinned by 5 core values:
GENEROSITY, RESPECT, JUSTICE, FORGIVENESS and TRUTH
Generosity:
The gifting of land by William Lovell to the church for education embodied the value of generosity, as William Lovell selflessly shared his cherished property to benefit others' learning and growth.
And do not forget to do good and to share with others, for with such sacrifices God is pleased. (Hebrews 13:16)
Respect:
It demonstrated respect, recognizing the importance of Christian education and creating an inclusive space for people of diverse backgrounds.
Be devoted to one another in love. Honour one another above yourselves. (Romans 12:10)
JUSTICE
William Lovell upheld justice, ensuring equal opportunities for all to access education and fostering a more equitable society.
When justice is done, it brings joy to the righteous but terror to evildoers. (Proverbs 21:15)
Forgiveness
William Lovell exemplified forgiveness, as it symbolized an act of letting go and extending goodwill towards the church and its mission
Bear with each other and forgive one another if any of you has a grievance against someone. Forgive as the Lord forgave you. (Colossians 3:13)
TRUTH
William Lovell represented a commitment to truth, as the land became a centre for knowledge and enlightenment, promoting the pursuit of wisdom and understanding.
Dear children, let us not love with words or speech but with actions and in truth. (1 John 3:18)
Character Education:
Allowing our students to flourish Socially, Spiritually, Morally and Culturally
Central to this vision and our values is a spiritual connect which is promoted across the Academy. Through Year Group and Key Stage assemblies, in Character-focused PHSRE sessions which take place across the whole school, and in a developing Religious Education curriculum we provide all students with the knowledge and skills to self-empower and successfully integrate into a multi-cultural and multi-faith society. Through the encouragement of regular spiritual reflection, theme-based Collective Worship takes place to promote a genuine sense of community within the Academy. A quiet space which is our Prayer Room, facilitates further opportunities for reflection and are also pleased that now we will be able to organise more events with our local Parish Church of St. Luke's.
Student character development is further supported in our careers' programme which aims to ensure all children achieve their ambitions. Regular classroom-based sessions are focused on ensuring students are equipped with key skills required to succeed in later life. Through our relationships with local colleges and sixth-form education providers, we have a post-16 planning programme which is bespoke to individual students. Students are challenged to perform to their optimum levels and, through regular assessment and with teacher support, further empowered to meet their aspirations.